Dear Members,
Sales and Enquiries : 9-CALL-MKZ ( 9-2255-659 )
Pls note that a 50% Deposit is required for pre-order items to any of the following account :
DBS Saving Plus Account : 018-0-093526
OCBC Current Account Corporate : 569-078074-001
UOB Savings Account : 420-375-020- 4
(Preorder Deadline : 27/10/2010 , Wednesday Noon)
.All prices indicated may vary due to currency inflation. At times when currency inflation is higher upon stock release, we may use economy shipping mode or combine shipment to save on shipping cost as to maintain our preorder price thus may result in late shipment. Estimated arrival of stock will be 2-4 weeks upon stock release in HK/Japan. We'll keep you informed of your final balance payment via SMS and all payment must be cleared for us to allocate your collection day.
Once transfer is done, pls kindly sms/email us your name, contact number, Item Name/Code and the amt in the following format :


Name : ###
Contact Number : ####### ( If you're replying via email )
Item Name / Code : ######
Item Quantity : ###
Amount Transferred : $ ###
Transaction/ Reference Number : POSB/DBS ### ( 10 digits via online IBT transfer, 4 digit via ATM/CAM transfer )
Transaction/ Reference Number : OCBC ### ( 14 digits via online transfer )
Transaction/ Reference Number : UOB ### ( 16 digits via online transfer )
For EA Members, You may order as usual via email / sms with the following details:

E-Account ID:
Item Name / Code: #####
Item Quantity: ###
## Please kindly indicate which bank you're transferring from ( eg. POSB/DBS or OCBC follow by the reference number )
A confirmation sms/email will be send once payment is received. Official receipt will be issued if payment is made at shop (You may keep the sms/receipt as reference upon stock collection)
## Priority will be given to members who have placed deposit based on bank transfer date / transfer reference number in cases where there is a stock cut (Where demand is greater than supply). Please note that no refund will be given for cancellation/ exchange of order(s). Refund will only be done if we can't secure your order(s) due to unforeseen circumstances. We'll send a individual sms/email and kindly furnish us your bank details for the refund to be processed within 3 working days.
[If the deadline is over by the time you read this mail] : Please kindly email/sms us to confirm stock availability before you make any payments.
1. mk6554ban Bandai Gundam Fix Metal Build Gundam OO Seven Sword : $160 ( Mar 2011 )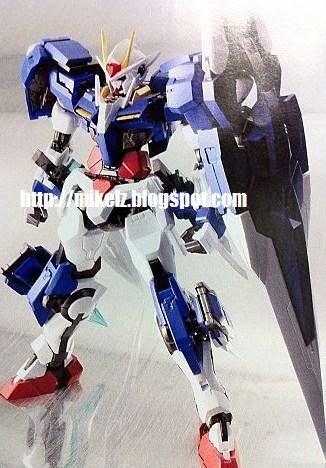 - Preorder Price : $160 (Before Pre-order Deadline : 27/10/2010 , Wednesday Noon)
- Deposit : $80
- Yen Price : 13800
2. mk6555ban Bandai MG 1/100 RGZ-95C Commander Type Rezel : $74 ( Jan 2011 )
- Preorder Price : $74 (Before Pre-order Deadline : 27/10/2010 , Wednesday Noon)
- Deposit : $37
- Yen Price : 5000
3. mk6556ban Bandai Masked Rider SH Figuarts – Gatakiriba Combo : $36 ( Mar 2011 )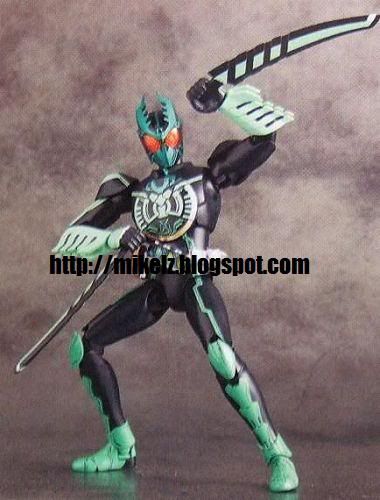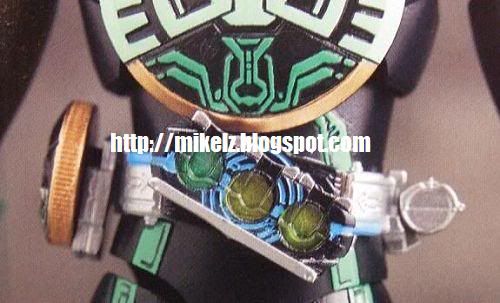 - Preorder Price : $36 (Before Pre-order Deadline : 27/10/2010 , Wednesday Noon)
- Deposit : $18
- Yen Price : 3000
4. mk6557ban Bandai Masked Rider SH Figuarts – Shinkenger Red : $38 ( Mar 2011 )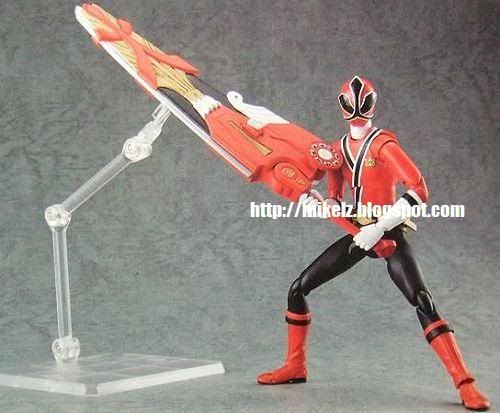 - Preorder Price : $38 (Before Pre-order Deadline : 27/10/2010 , Wednesday Noon)
- Deposit : $19
- Yen Price : 3200